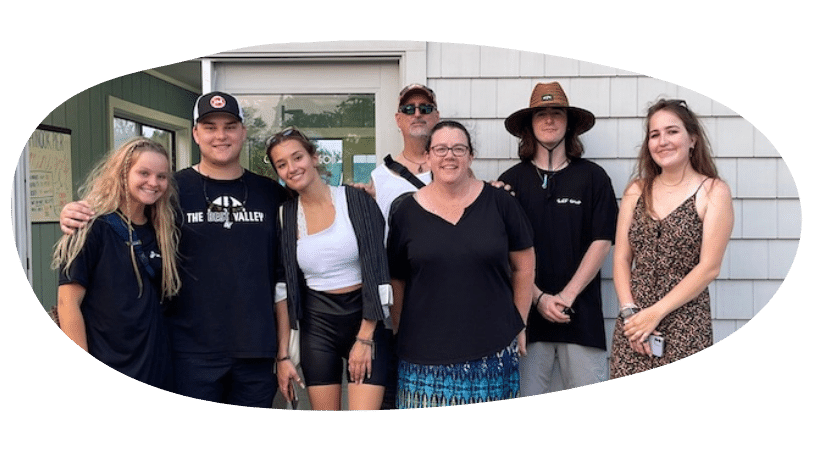 About Us
Serving the Tri-Cities Area since 1986. The Surf Shop was established in the mid 80's at Chinook Pier selling kiteboards, surfboards and apparel. In 2018, local entrepreneur Laura Girard purchased the business and in 2020, the shop was relocated to 16 Washington in Grand Haven. Today, we carry surfboards, skateboards, beachwear and apparel – we are open year round!
Coming Soon
Surf Shop Too will be located @ Chinook Pier closest to the splash pad and will be selling Beach Gear, Surf Shop Gear, Sunscreen, Towels and Grab n' Go Snacks.
We plan on being open daily @1pm. Closing times will vary based on volume and weather. If it is raining we will most likely be closed.
FUN FACT: We actually chartered this exact trolley in 1993 for our wedding!
Gallery